Since it is snowing outside I thought I would take the time to update you all (LOL I Have NO followers LOL) on what I have on my needles at this point in time. I'm going to use this blog to kind of keep track of what I get done this year. I do so on Ravelry (TwoPinkBugs if anyone wants to look me up) but I thought this would be a good way too. I'm also going to talk sometimes about my fitness or lack there of ;)
Right now on my needles I have the Mitered Square Sock blanket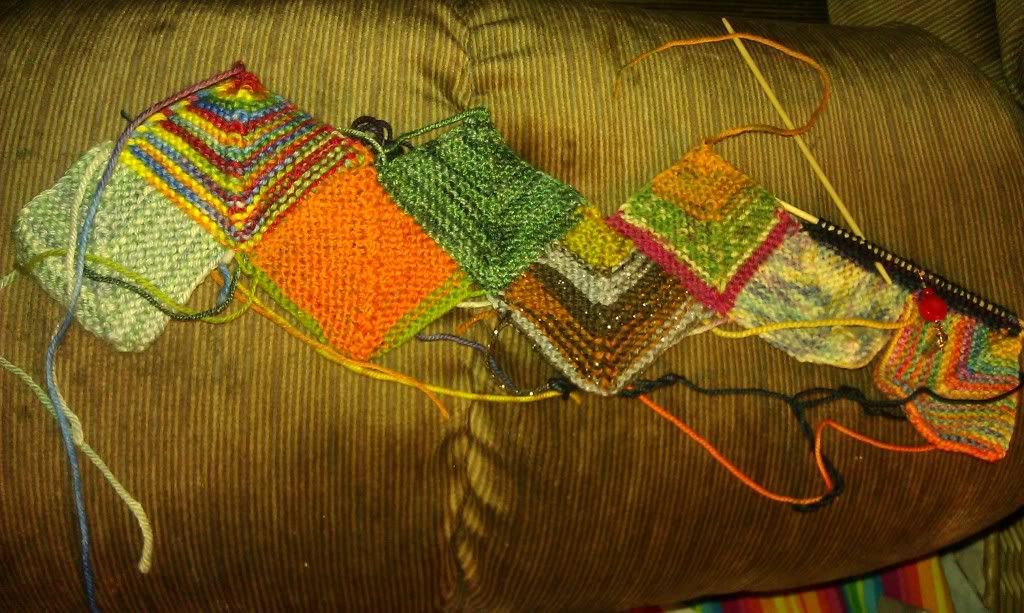 I also am working on My Clapotis, I am doing a knit a long with Lyn. I chose Noro yarn for mine.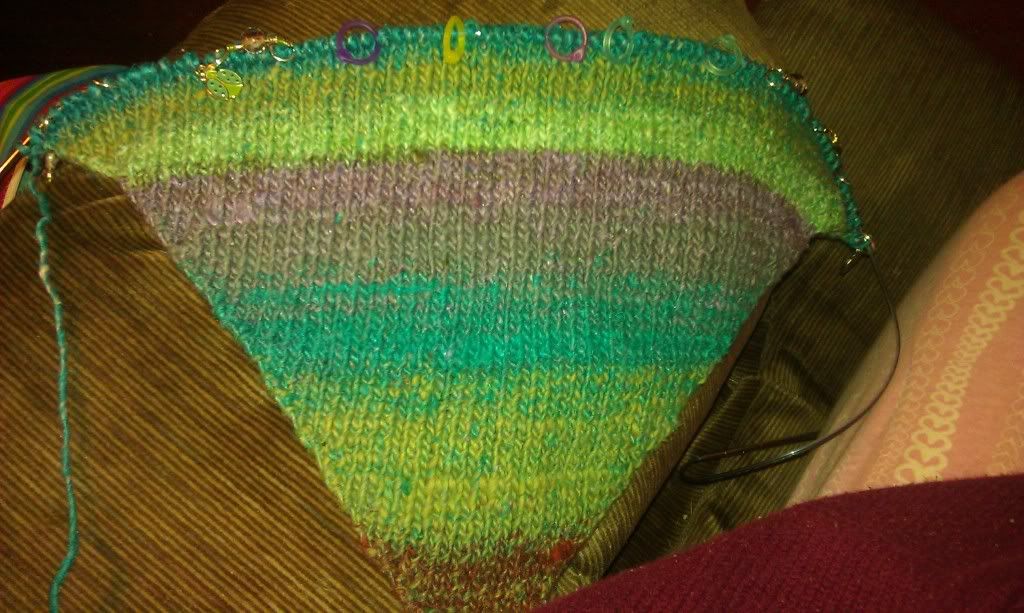 A pair of socks that I just cast on. I got this yarn called Time Traveler from KnitPicks. Makes me think of Dr. Who :)
I also did 30 min. and 1.5 miles on the treadmill this morning. Its so nice that it is on the porch now. I could look out and see the snow falling. It was great. My new moto is get my workout in right after popping out of bed (or couch in today's case) so my brain doesn't have a chance to protest. This will go great if I can wake up before the kids and have them stay IN bed. Here is the view from my Treadmill. And yet I'm inside so I'm not out in the falling snow. Its great! I love my family who made it possible!